MENU TASTING DINNER SPECIAL :
ALL CLIENTS BOOKING THEIR EVENTS AT THE NEXT TASTING DINNER ON 8/19/2018 RECEIVE A HOT APPETIZER DUO AT & TWO TASTING DINNERS AT NO COST!
Menu Tasting Dinner Invitation
You are cordially invited to our Catering Tasting Dinner. Seating is limited so RSVP today! You will be able to taste our most popular Beverage, Appetizer, Main, Selections and Salad Selections. The cost is $25.00 per person.
Date: SUNDAY August 19, 2018
Time: 3:00 pm - 5:00 pm
Address: COOKING BLOCK EVENTS CENTER 721 Nevada St. Suite 406 (Back Entrance Please), Redlands CA 92373
Call (951) 567-4410 or
email: pnmfood09@yahoo.com to register.
Please include the following information in your email:
Your Name
Number of Guests
Venue Address
Best Contact Number & Email Address
Appetizer Selections Include:
Parmesan Stuffed Mushrooms Spring Strawberry Salad
Grilled Chicken Satay Orange Sesame Salad
Vietnamese Meatballs w/Tangerine Ginger Glaze Pistachio Caesar Salad
Main Selections:
Garlic Crusted Beef Tri Tip Coffee Service
Beef Rib Roast w/Merlot Au Jus Mint Raspberry Iced Tea
Grilled Rosemary Chicken Strawberry Lemonade
Seared Salmon w/Maui Ginger Glaze
Side Selections:
Seasonal Sautéed Vegetables
Herb Roasted Red Potatoes
Creme Mashed Potatoes
Asiago Alfredo Penne Pasta
CATERING FOR WEDDINGS, CORPORATE EVENTS, PARTIES & LARGE GATHERINGS
We are now operating at the most creative and interactive commercial kitchen in Southern California THE COOKING BLOCK. Follow the link below to be a part of the next international cooking tour :
http://www.cookingblock.com/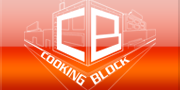 OUR CATERING SERVICES ARE NOT LIMITED TO JUST YOUR MEAL! WE ALSO OFFER: COCKTAIL HOURS, TAPAS BARS AND SNACK STATIONS, MADE ON DEMAND BREAKFASTS AND BRUNCHES, VEGETARIAN & VEGAN SELECTIONS.
WE ALSO PARTNER WITH CERTIFIED BAR TENDERS & THE BEST COST PARTY RENTAL COMPANIES TO MAKE YOUR PARTY PLANNING AS PAINLESS AS POSSIBLE.